What is a roller coating system?
A roller coating system generally consists of roller coaters located downstream from UV ovens in succession, with an upstream sanding machine. These coating lines can be customised to specific requirements, ideally for manufacturers who need to process the same large-volume production batches repeatedly.
They can also be designed to offer as much flexibility as possible - e.g. for finishing subcontractors who need to change from one colour or thickness to the next while limiting downtime.
Most roller coating lines can reach up to over 100 metres in length, taking up a lot of floor space, and need to be managed efficiently.
features
Main characteristics of roller coating systems
Efficiency, user friendliness, accessibility and control over the coating process are the main requirements of our customers.
Setting up a coating machine must be simple, as operators are not always skilled or have little experience of roller coating lines.
Downtime has to be reduced in every possible way, so that production efficiency accelerates the return on investment.
Equipment must be easy to access, to ensure that any maintenance tasks or cleaning operations can be performed rapidly.
Control over the coating process, in terms of lacquer consumption and coating quality evaluation, needs to be performed and adjusted if required in the shortest possible time. Having to stop the line to adjust coating machines individually is counterproductive.
Each of these aspects has been addressed by
Cefla Finishing
in order to maximise process efficiency and help customers optimise their resources.
Where can roller coating be used?
Roller coating can be used for surface-finishing different materials in a number of industries. In particular, it is the ideal solution for processing flat panels. Some of the sectors where this technology is used: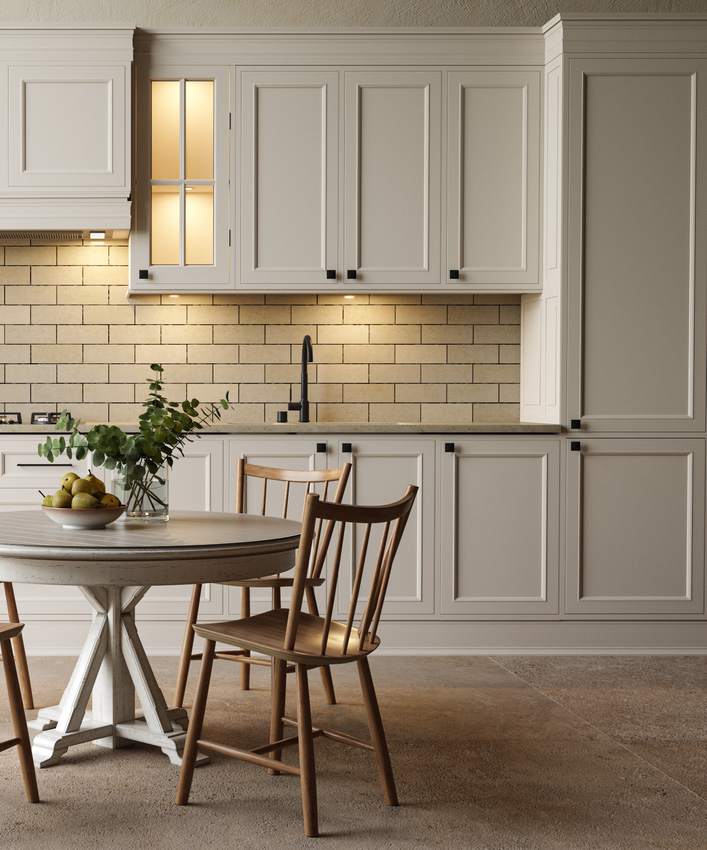 Raised panels: trends that we are both following and driving
In addition to being able to process poorly calibrated panels, we have developed a roller coating system to process slightly raised panels, for companies that are looking to expand their field of action achieving even greater flexibility. A soft coating roller combined with an improved lifting system based on 4 screw jacks to ensure greater stability and sturdiness can coat efficiently and economically.
Discover more
Requirements of efficient roller coating systems
What are the assets of a modern and efficient roller coating solution? We have identified four:
Accessibility is a very important requirement. Cefla Finishing coating machines are designed to facilitate access when any maintenance work is required, saving time between production runs.
In particular, the coating process - including lacquer consumption data based on applied lacquer weight, production speed and panel thickness - can be monitored automatically without having to individually check each machine in the line. This means that qualitative and quantitative adjustments can be made on the go, reducing downtime to a bare minimum.
There are user-friendly HMI interfaces on each machine of the roller coating system, which simplifies the programming process. Colour changeovers are fast, which boosts flexibility, and semi-automatic cleaning systems can be included to minimise time and solvent requirements.
Visual feedback is also an asset linked to machine accessibility. At Cefla, we have developed this aspect even further, by enabling process visibility thanks to see-through protective guards built into our machines. Customers can now rely on immediate visual feedback from the process without having to stop production to carry out inspections.
One of the issues faced by user companies concerns the quality of the panels to be processed. In many cases, the panels are poorly calibrated - which has an impact on roller coating process control. We have been able to solve this issue with a floating system able to efficiently process flat panels with uneven surfaces fed through the machine. This enables coating consistency despite poor calibration and reduces the chance of rejects due to below-standard quality.
One aspect we feel confident about concerns quality, despite this being a highly subjective factor. We have the world's largest finishing laboratory, where every process can be tested using our customers' own products, substrates, primers and lacquers. The best way to achieve the desired outcome is to run a full production test in our LAB. This helps us optimise all the working parameters to ensure output repeatability once the line is installed and starts running.
Discover the LAB
Discover the roller coating systems designed to obtain these results
We have helped hundreds of companies around the world achieve their quality, efficiency, and productivity goals. Here are their stories.
We have helped hundreds of companies around the world achieve their quality, efficiency, and productivity goals. Here are their stories.
WHITEPAPER
How to optimise roller coating technologies for a growing variety of products and substrates
Explore the topic on our blog. You can find articles on technologies, innovative techniques, and tips to improve the efficiency of your finishing line.
Explore the topic on our blog. You can find articles on technologies, innovative techniques, and tips to improve the efficiency of your finishing line.
We've been innovating in the surface finishing field for sixty years.
Experts sharing skills in all areas and all industries, Cefla Finishing is a hub of expertise, a trusted source and partner who can help you achieve your business objectives.
Frequently Asked Questions
Frequently Asked Questions
01
Which materials are suitable for roller coating?
All materials are. The only requirement is to have a flat surface.
Examples of products suitable for roller coating:
cabinet doors
parquet
doors
Examples of materials suitable for roller coating:
wood and wood-based materials
glass
cork
plastic
fibre cement
metal
roll-to-roll for edges etc.
02
What are the advantages of roller coating?
High flexibility in terms of output rate and choice of cycles/processes according to the line make-up.
Zero solvent emissions thanks to 95% use of products with high dry residue (UV) content.
Possibility of using the roller technique for any application on all flat surfaces.
03
How can I rate the quality of roller coating?
The quality of the paint finish is highly subjective. However, opacity and gloss, and obviously, the degree of application, can all be rated.
04
Can I also coat shaped panels with a roller?
Today, thanks to the SmartCoater PRO series and the choice of specially designed rollers, in some cases it is possible to apply UV primers on cabinet doors and specially shaped doors. This refers to primer application. After the intermediate sanding phase, finishing is carried out with spray coating machines.
05
Can I have a roller coating machine and a spray coating machine in the same line?
Yes. It often happens to have coating lines consisting of roller coating machines for primer/insulating product application followed by spray coating machines for finishing.
06
How many people are needed to run the line?
From a minimum of 2 people for a simple line, up to a maximum of 4 for more complex ones.
07
What aspects of sustainability are covered by roller coating?
In roller coating machines, 100% UV acrylic products, as well as water-based products, can be used resulting in a highly sustainable finishing process.
08
Are any service packages available for my roller coating machine/line?
Yes. A whole range of UBIQUO service packages is available for this equipment as well as for other finishing solutions.
09
Can I easily manage programming of my workpieces on edge coating machines?
Thanks to a PLC with 100 programs, Smartedge can keep tabs on production data (number of pieces machined, number of metres, number of hours worked) and belt sander/wheel inputs-outputs, tool speed and conveyor systems.
10
Can I manage colour changeover in roller coating machines?
Yes. Normally, on small, low-output lines, the machines are flushed to carry out colour changeover. Otherwise, multipurpose machines are added to the lines to be able to manage colour changes very quickly.