A 360° package that allows you to get the maximum efficiency, reliability and predictability.
UBIQUO is a combination of service packs and software solutions designed to enhance your business and your competitiveness. It connects people and machines, eliminates distances and leverages the physical, digital, and virtual worlds to deliver the highest level of support.
Contact us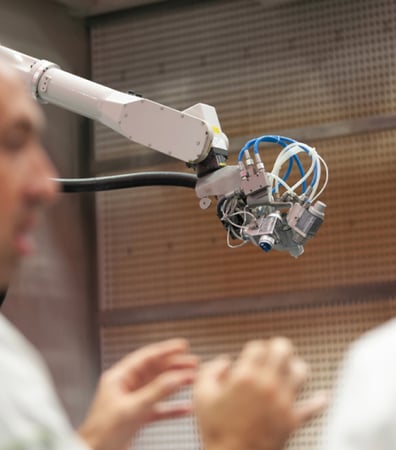 Physical
On-site support by qualified technicians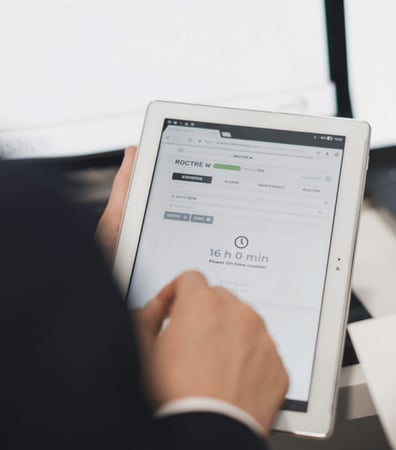 Digital
Digital technologies and processes, analysis and monitoring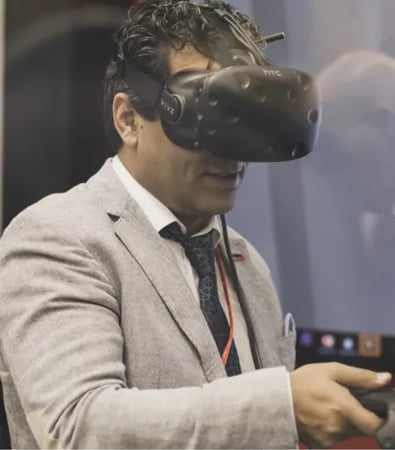 Virtual
Simulation, training and virtual reality
Thanks to Cefla Finishing's global network, industry consultants and qualified technicians are available at your side.
They study custom solutions for your goals and business needs.
Arrange on-site training sessions with them and make the most of their expertise to drive your business to success.
If our physical presence is not necessary, we provide remote support anywhere in the world.
We also arrange training sessions using virtual reality devices, which can also be used to intervene if a technical problem arises.
Virtual also includes our simulation solutions, optimising line configuration and enabling training prior to installation.
Everything which can be digitalised can be remotely analysed and monitored.
We use software and Industry 4.0 tools to control your line key parameters and allow you to share data with the ERP system.
We leverage production data to boost efficiency, statistics to optimise your plant, application to monitor and track production.
A variety of packs to meet different support needs.
UBIQUO packs leverage software to perform simulations, monitor production and manage potential problems.
Smart Pack
A new dimension in remote support.
01

Smart Pack provides the opportunity to benefit from corrective actions performed remotely in real time.

02

PLC and HMI software updates are made available on an ongoing basis.

03

Customised instructions are supplied for machine management in the event of errors.

04

With this service pack you are sure of obtaining 100% responsiveness

05

Remote support retrofit kit available.

06

Individual machine access.
Reliability Pack
Prevention and savings with cMaster/cTracker
01

Reliability Pack makes valuable data available in real time, which is subsequently analysed by experts to extract error messages and advise long-term actions

02

Information elaborated to generate comprehensive maintenance schedules.

03

Combination of the diagnostic algorithm.

04

cMaster retrofit available.

05

Line maintenance management.

06

Through analysis of operating data and productivity data, customers gain in line efficiency management.

07

Consultancy on production management and support for global predictive maintenance with cTracker.

08

Optional UBIQUO Smart back-up.
cCloner
We design the best possible finishing line for you.
How many times you wished to know the production performance of a machine in advance? Today you can thanks to cCloner, the cSuite software that simulates your production, configures your line correctly, estimates energy and paint consumption, and calculates process times.
cTracker
Manage and supervise your line from a single control point.
cTracker is a production control tool that centralises all production data and information. Thanks to cLink, it connects to other company's software and management tools.

It also allows you to quickly adjust production parameters according to new colours and thicknesses, and enables you to track a single batch or even single pieces.

Discover cTracker
cMaster
See how your machines are working, at any time.
cMaster is a tool that simply works with an Internet connection and provides you with immediate response. It is a key enabler of UBIQUO remote assistance services, providing access to production data history such as pieces produced and surface coated/printed.

Discover cMaster
Packages
Smart Pack

Reliability Pack
Software
Explore the topic on our blog. You can find articles on technologies, innovative techniques, and tips to improve the efficiency of your finishing line.
Explore the topic on our blog. You can find articles on technologies, innovative techniques, and tips to improve the efficiency of your finishing line.