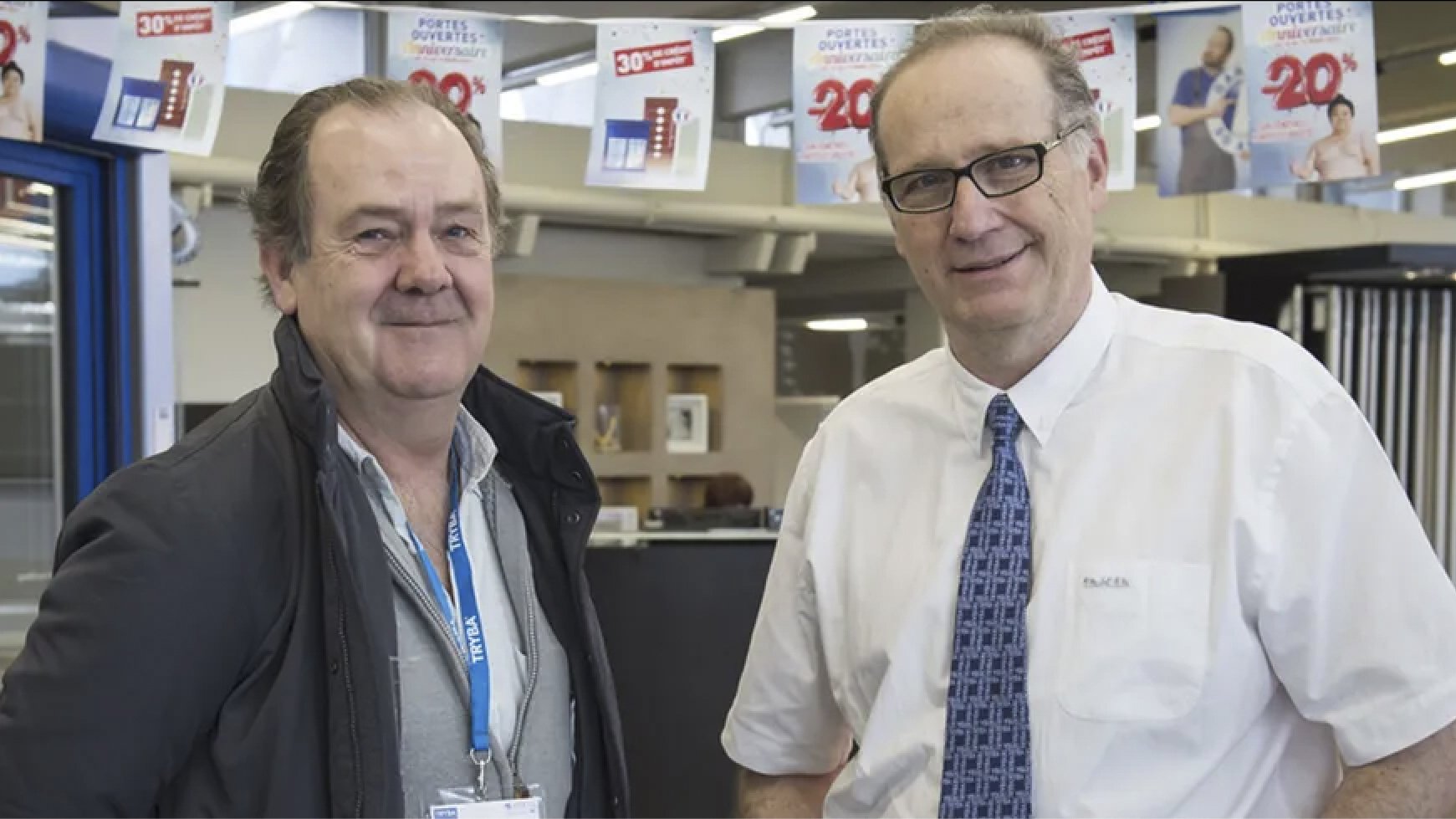 Leading French company handling the production, delivery and installation of windows and doors to the private sector of the building industry, TRYBA covers major European markets and produces up to 3500 windows and doors daily. Focused on quality, durability and safety, TRYBA services the private sector, which means orders can range from 1 to 10 to 100 windows. Such variable quantities added to ever-changing colour requirements from one batch to the next lead to a fundamental need for flexibility, without losing the advantages of production efficiency and economy. TRYBA chose Cefla Finishing to provide the optimum solution, consequently installing their first real automatic spraying robot: iGiotto.
Technical expertise and a great working relationship
Installing the first robot was a step TRYBA was destined to take sooner or later. Thanks to Cefla Finishing's broad experience and technical knowledge, combined with a collaborative approach, TRYBA was able to get the most out of the solution in a short space of time. Particular attention was paid to adjusting the software to fit with the company's demands. The ability to register an order for windows and within 30 minutes transfer the necessary details to the production line and subsequently to the robot was a challenge that Cefla Finishing handled as if it were a routine requirement. Once installed and running, iGiotto proved to be the solution TRYBA had been waiting for.
Didier Marx, Industrial Manager at TRYBA plant in Bischwiller, remarked: "Using a robot for the first time meant we needed to learn how to use it and also make sure it would guarantee consistent quality. Because we deal with thousands of small orders with huge variety in specifications, the bottom line was ultimate flexibility."
In conclusion, Didier said: "Working closely with Cefla programmers, we were able to achieve a 30-minute time-lapse between entering a customer order and having production parameters set and ready to produce. The Italian technicians listened to every issue we were concerned with and once the robot was installed, everything worked perfectly."
iGiotto mastered the task magnificently
Designed in the case of TRYBA to apply pigment coating to PVC window frames, the coating line was made up of a double rail overhead conveyor with 4500mm long bars, a lifting unit in the loading/unloading area, a pressurised spraying booth where theiGiotto seven with the seventh axis handles a coating width of up to 5500mm. Thanks to the air conditioning inside the booth, temperature and humidity are kept constant, a requirement specified by the supplier of the special PVC coating used.
Once coated, the windows proceed to the hot air oven where drying is accomplished at 60°C.
To make the operators job as easy as possible when it comes to handling many different specifications in a working day, iGiotto is equipped with a user-friendly control panel enabling process parameter input and a bar-code reader for colour settings.Today TRYBA counts on iGiotto seven and the equipment installed by Cefla Finishing to respond to a fast-evolving market, able to provide the quality and efficiency the company has always promised.