All there is to know about glue application and the thermoforming process
One of the processes which demands care and attention is related to the application of PVC foils to cabinet doors, wardrobe doors, drawer faces, etc. These elements are commonly made of composite materials such as MDF.
What comes first is the need to apply glue to the surface and edge of each element.
And this is a thermoforming process!
Thermoforming process: how it works?
Uniformity is essential across the entire panel, otherwise it would be easy to find defects after applying the foil. The edges demand a greater quantity of glue, anything between 5 and 8 times as much is quite normal. Once the water content in the glue has evaporated using an oven, the PVC foil is applied using a press. Following this stage, when not performed manually by two operators, a trimming machine removes the excess foil offcuts which are then collected, shredded and disposed of in a convenient way. The last step of the thermoforming process involves removing excess glue which may have spread to the back of the panels.
What are the types of the thermoforming process?
We have a complete, integrated solution going from loading and the first panel-brushing step through all the stages of the process including the ultimate excess glue removal. According to customer needs, to the available space and the production volumes involved, our engineers will devise the appropriate configuration.

Our integrated solutions ensure maximum productivity, able to feed any number of presses. They also provide excellent precision and application consistency and automation of the process can allow companies to release operators directing them to more value-added tasks. Below is a selection of the machines we recommend.
Machines for the thermoforming process
Here a selection of our recommended machines:
Spraying machines:
iBotic - glue application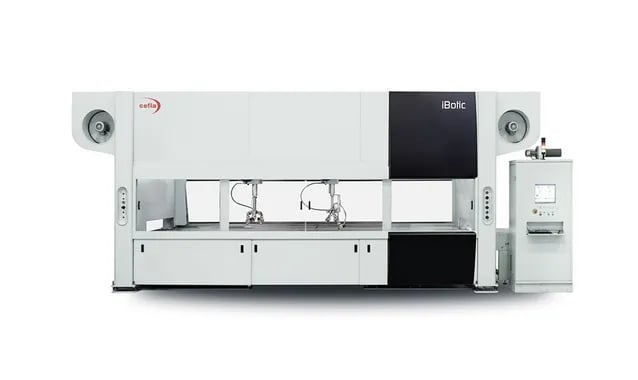 High-performance 5-axis application robot configured (one arm or two arms) to suit demands for different levels of productivity. iBotic solves all problems related to application consistency, repeatability, operator health, glue application precision accounting for the difference between flat surface and edge of panels, this solution also avoids soiling the reverse side of the panel with glue.
Mito -

glue application only for flat surfaces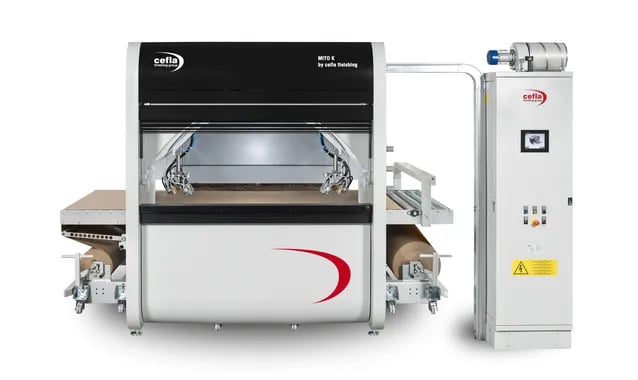 Consistent application across the entire panel surface and all pieces. This machine is a first step into automation for smaller companies currently performing the application tasks manually.
Before the press is involved (third party equipment) we recommend maintaining a clean, dust-free environment to optimise the process and application quality.
Drying Technologies
Pieffe - hot air drying for edges and flat surfaces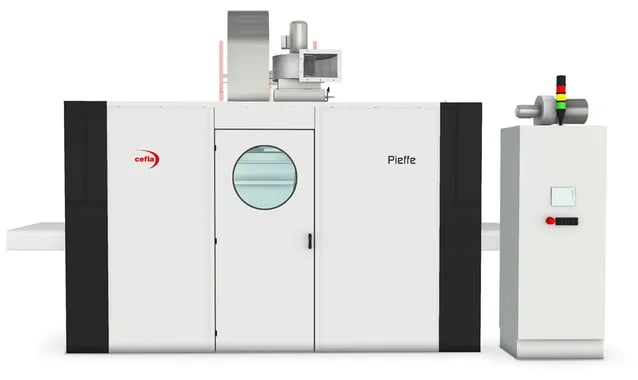 A flexible oven drying glue applied to flat surfaces and edges and ensuring excellent productivity.
Aquadry - drying system for water-based glue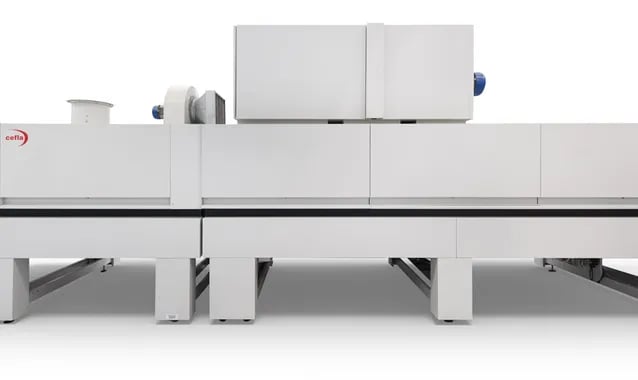 Water needs to evaporate from the glue before the PVC foil is applied. This solution takes care of panels where glue has not been applied to the edges.
Trimming and scrap foil solutions
Twister – scrap foil removal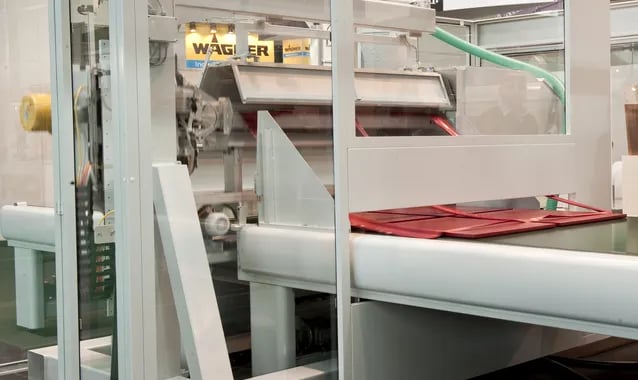 With a compact footprint, this machine disposes of scrap foil by shredding it and returning it to be recycled, helping to safeguard the environment and finish the process in the best possible way, enabling one operator to dedicate his time to more important tasks.
Tarcut – trimming solution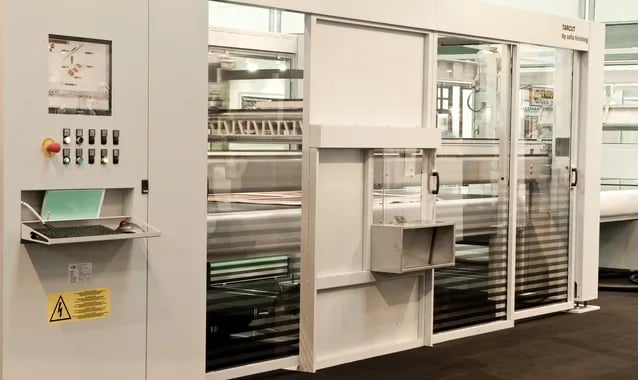 Trimming the excess foil can be done manually, but greater efficiency and precision can be achieved with an automatic solution enabling one or two operators to dedicate their time to more important tasks. Processing speed is also much faster than manual trimming and a 3D camera enhances precision on all shapes and guarantees maximum precision.