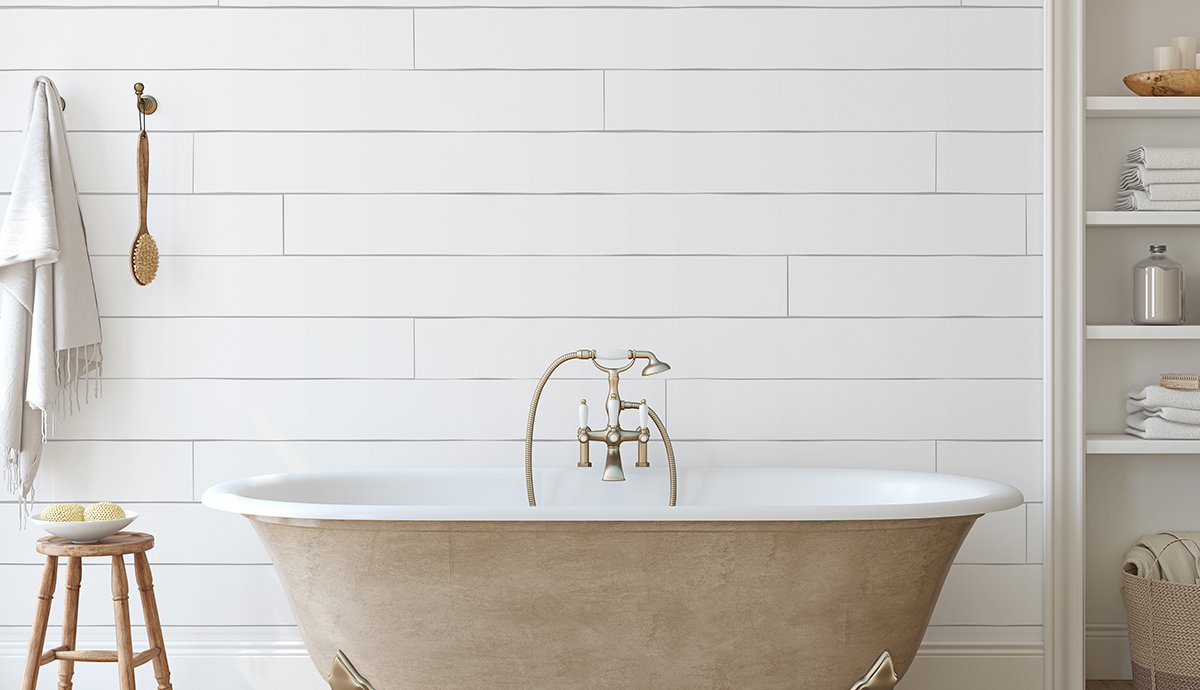 Vacuum finishing technology uses an automated process to convey parts through a multi-process finishing system. The system features a vacuum coating unit, also known as the application head, that controls the amount of coating applied on to up to four sides of each part. The control of the application head allows the operator to minimize the amount of spent coating, keeping costs low. Unused coating remains in the coating chamber to be applied to future parts entering the system. Not only does this reduce the cost of your finishing production, it is also environmentally friendly.
Shiplap is a great example of how vacuum coating can automate and optimize overhead cost of a finishing line. It is growing in popularity and increasingly available at retail stores for DIY (do-it-yourself) home remodeling projects. With a vacuum coating system, you can sand, coat, and UV cure up to four sides in a single pass, you can be ready to pack and ship in no time - you can quickly ramp up production for an order of almost any size. Read on for more ways that vacuum coating can help your business reduce cost and streamline the finishing process.
Another cost-reducing feature of vacuum finishing technology – specifically UV curing with the compact CVS Vacuum Finishing System – is the 100% solid UV coatings that are solvent-free and cure through polymerization rather than evaporation. This process emits no VOC's (volatile organic compounds) that can negatively affect the ozone, meaning there are no overhead costs for permitting, insurance premiums, or government compliance fees. Without these additional operational costs, you will easily see your per-piece cost decrease and margin increase!
Lastly, with this system providing three processes in one, compact system – there is no need to purchase, house, power, and maintain multiple pieces of equipment and obtain the additional labor required to operate them. The CVS Vacuum Finishing System is comprised of sanding, UV Coating, and UV Curing units integrated by a 12-inch-wide conveyor, compatible with solvent-based coatings. If water-based coatings are what's in your wheelhouse, read more about the CVR Vacuum Finishing System here.
The features of vacuum technology are not limited to cost reduction. Other system features include:
No VOC's, no emissions, no permitting
Small footprint
One system comprised of multiple processes – no need for different sets of equipment
Options for water-based and solvent-based coatings
Machine-side control panel is easy to use with a touch screen featuring large print and color graphics
These vacuum finishing systems are built exclusively to support the North American market by Delle Dedove technologies, also known as DV Systems. Contact us today.