One of the most common surface enhancement techniques used in different industries is spray coating. There are a number of ways you can coat a surface using sprayed varnish and each is suited to specific needs. But before looking at the details of the spray-coating process, let's take a look at the 3 categories that will focus their attention on spray coating as a widespread finishing technique.

Spray coating for small to medium-sized businesses
First of all, small to medium-sized businesses who manufacture items in wood or derivatives of wood. This may include kitchen furniture, doors, chairs and general furniture components. Until now, they probably relied on third-party companies to complete the finishing procedure of their semi-finished products, but today they are planning to handle this process internally. Turning away from outsourcing, they will need to turn to spray-coating experts for some fundamental advice and guidance.

Some of these smaller outfits will possibly have experience in manual spraying, but are looking to improve quality, efficiency and productivity with a first step into the world of automatic spray coating.
WhitePaper
Why switch from manual to automatic painting? Download the WhitePaper!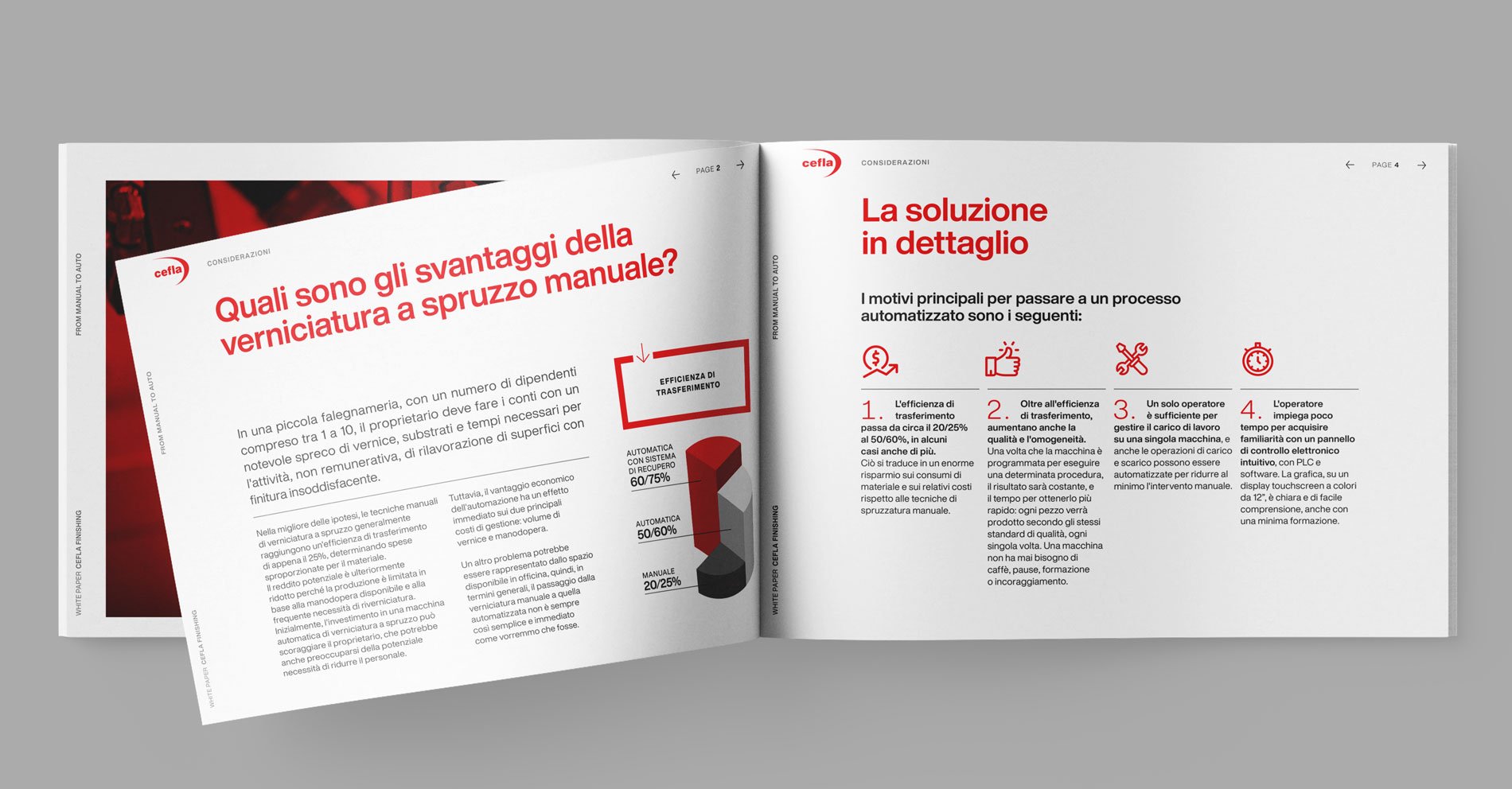 Spray coating for a third-part company
Second on our list of three, you will find the company which just performs spray coating, the third-party company our first category was outsourcing to. They have a broad experience and in a fast-moving market need to grab business opportunities, especially if competition is alive and kicking. They may handle countless different products, so we may be addressing the need to look at different spray-coating techniques and certainly they have experience and in-depth knowledge of spray coating technologies. We can help these companies in their quest to become more competitive. They will undoubtedly be looking for solutions enabling cost-savings, greater efficiency and, above all, maximum flexibility. This last aspect is key when you need to switch from one job to another with as little downtime as possible and broadens your business opportunities on the market.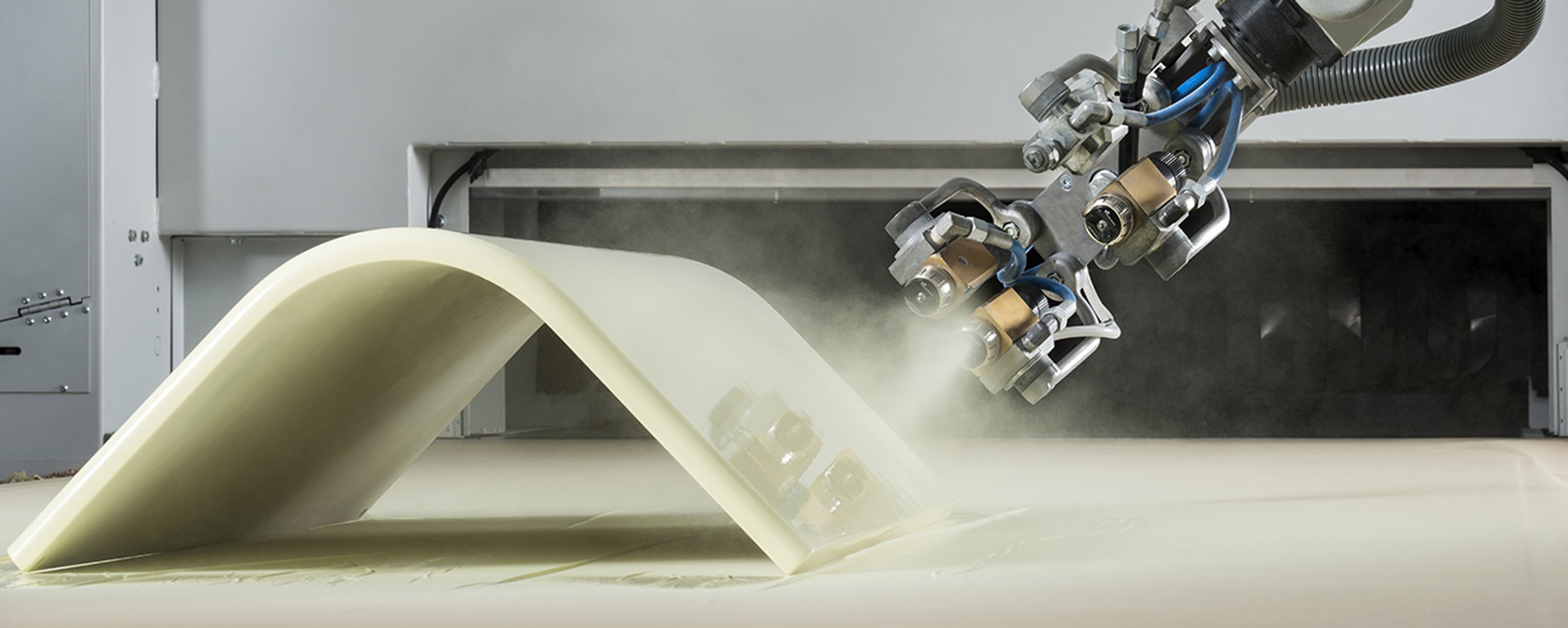 WhitePaper
Do you know how much it costs you to work with a paint recovery system?

Download the WhitePaper!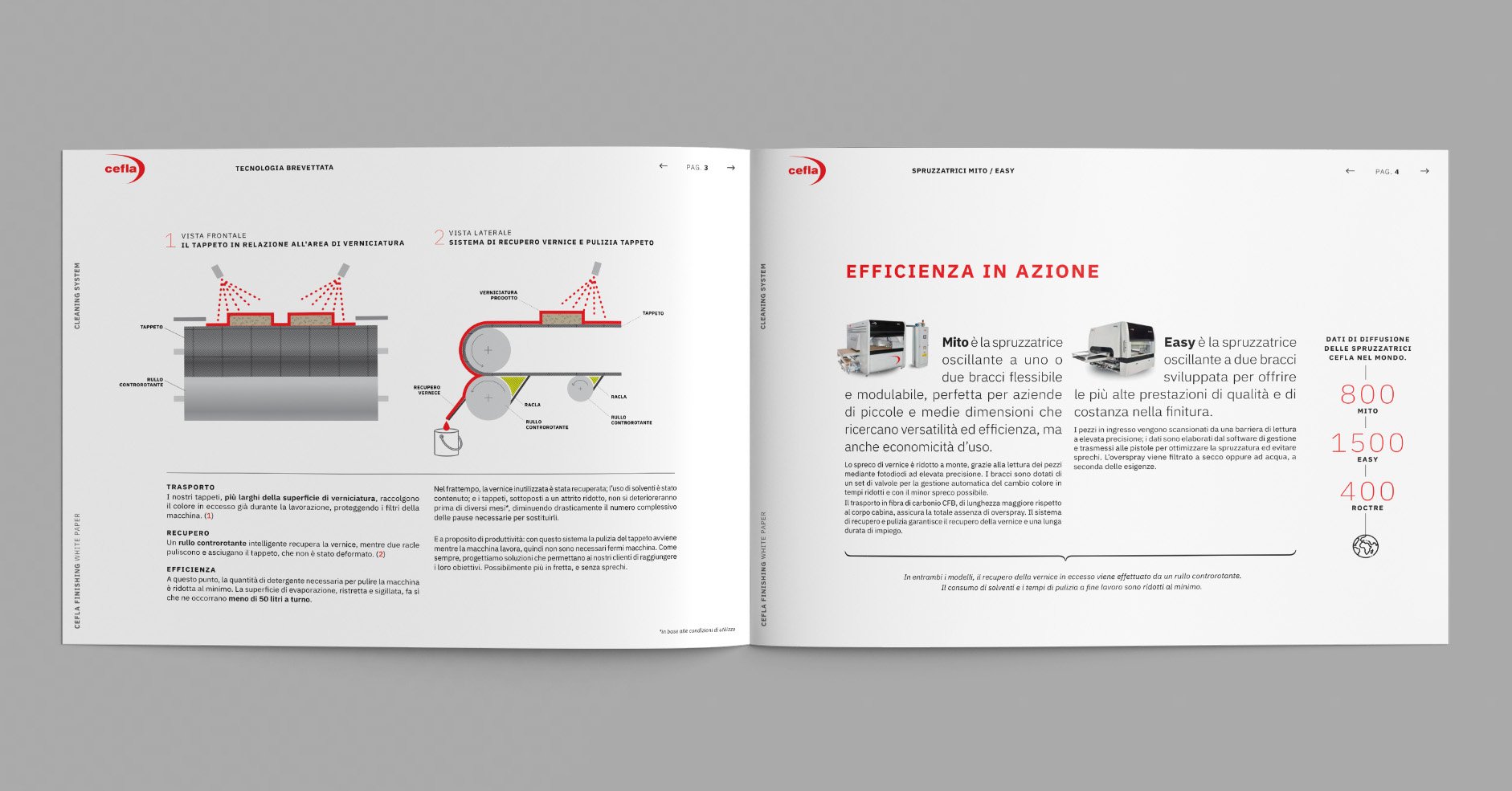 Spray coating for large companies
Our third category is made of large companies which already handle both manufacturing and finishing in an integrated process. Such companies can be market leaders in their sector and rely on consistent production volumes to stay profitable and maintain their market status. With a frequent need to improve productivity, achieving as much uptime as possible with production lines handling large volumes, these companies regularly face the need to invest in new high-performance equipment, exploiting automated systems as much as possible as well as digitalised data to optimise efficiency, plan maintenance and prevent downtimes. This is where our vast experience across many industries will help target an effective solution tailored to each scenario, basing our advice on similar cases and on the dedicated tests we run in our LAB, the world's largest finishing laboratory at our facilities in Italy.